LoadMaster established in 2006 as an operation in a smaller premises.
But manufacturing soon outgrew the space available, and operations were moved to premises on the corner Fisher Street (Main North Road) and Pitt Street, Georgetown, near the Main North Road intersection.
LoadMaster Trailers strategy revolves around constructing optimum quality products that met all the needs of our users. Because of the sometimes harsh climate in South Australia, notice had to be taken of "building in" the factors which enabled the products to work under all conditions, extreme or not.
Our location at Georgetown was a decided advantage and boosted employment in the area, We are close to our customers and we can understand them and their needs.We sell all over the Mid North and far beyond and our business has grown to cover farm machinery repairs, including full make-overs for grain trucks and re-designing paddock feeders so they are much more efficient.We can supply all trailer spares, tyres, batteries and bearings as well as service trailers.We can meet the vast majority of requests and we have the experience to know what works in any given situation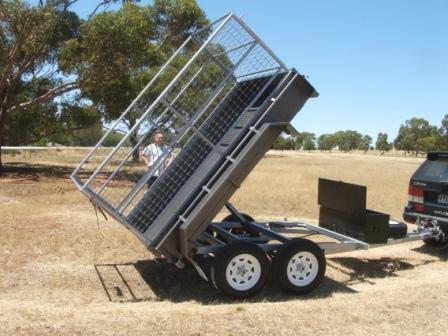 Tipper
BBQ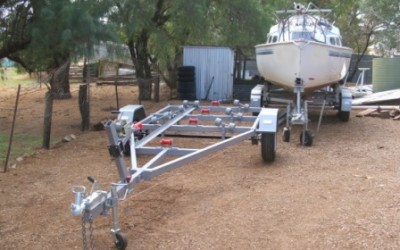 Boat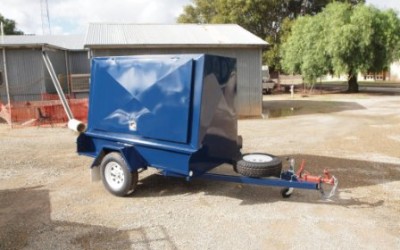 Tradies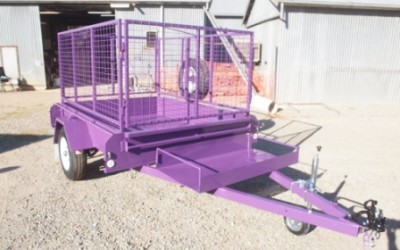 Gardening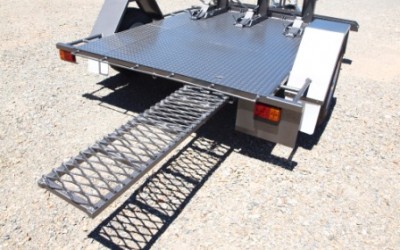 Motor Bike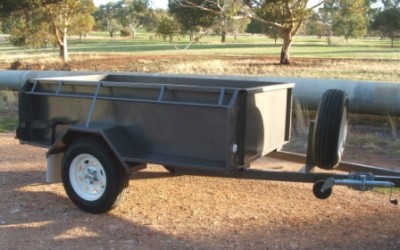 Camping trailer/high sides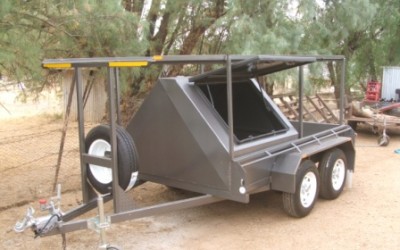 Construction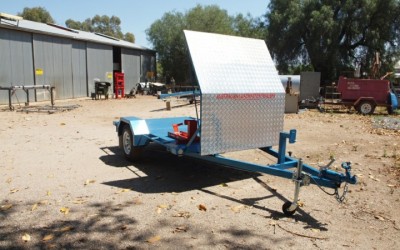 WindBreak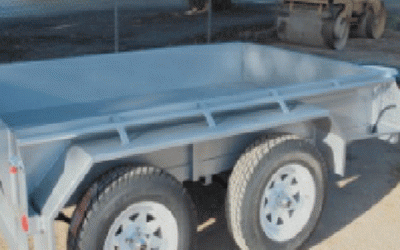 Tandem HeavyDuty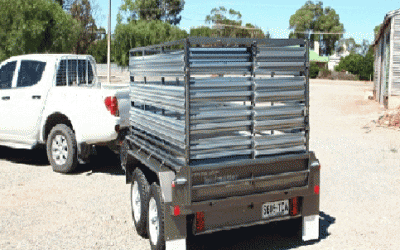 LiveStock