Just Looking for the right trailer?
Zinc-Annealed, corrosion resistant steel mudguards, sides and tailgates (Except HD Camper Checker Plate mudguards)
Sides folded from a single piece of steel for rigidity
Mudguards folded from a single piece of steel for rigidity
Tie rails on both sides and all gates
Front and Rear Drop down gates – standard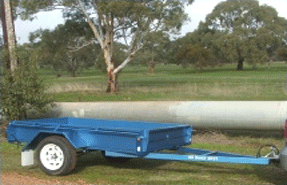 Loadmaster Handyman Trailer 21X12
Our durable trailers are built with over 40 years of design
and experience in the automotive industry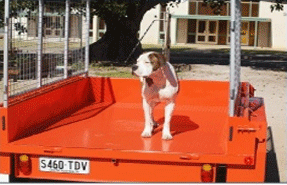 Loadmaster Heavy Duty 8X5
Dog not included with trailer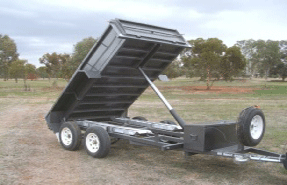 Tipper trailers 30X15
Tipping trailers of all sizes from 6X4 light weight tipper up to 4.5t ATM
Western Star Trailers in Perth is not selling good quality Australian made Loadmaster Trailers they are a cheap Chines's import. Please be aware of fake poor quality products. Using our registered trade mark of Loadmaster Trailers
[dg_gallery gallery_id="179″]

Need new trailer parts, spare, or any trailer requirements
Then we can find it, make it, have it made.
Sheet steel for floor replacement, folded sides mudguards.